Recommended Partner Hotels

OFFICIAL Hotel: Hilton Cocoa Beach – 2 night minimum stay (2023)
The Hilton Cocoa Beach Oceanfront looks forward to hosting you during the Annual Cocoa Beach Half Marathon! When booking your room reservation online please be sure to follow the link listed below. The cut-off date for booking reservations is September 16, 2022.
They will be offering a rate of $159 a night. With complementary self parking and wi-fi.
Booking Steps:
Reservation Website:


Click on Book a room

Enter your Arrival/Departure Dates and the number of guests in the room
Confirm Reservation with Contact Details and Credit Card
Again thank you for making us your first choice, we look forward to your stay.
Link address: https://www.my-event.hilton.com/ccbchhf-cbhm22-beec9978-639e-4019-b091-4bc1105b05dd/
The Hilton Cocoa Beach which is only steps away from our starting line on "I Dream of Jeannie Lane."
We will announce other recommended partner hotels in the next week, but the Hilton Cocoa Beach is our Ground Zero.
---
Supporting Hotel: Hilton Garden Inn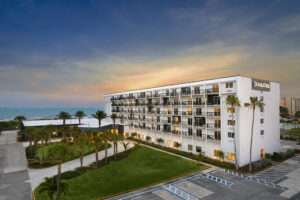 ---
Beachside Hotel Cocoa Beach – $141 a night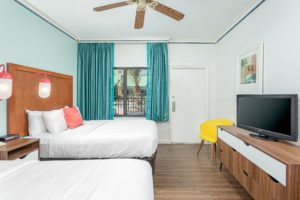 3901 N Atlantic Ave
Cocoa Beach, FL. 32931[/caption]
---
Supporting Hotel: Hampton Inn Cocoa Beach – 2 night minimum stay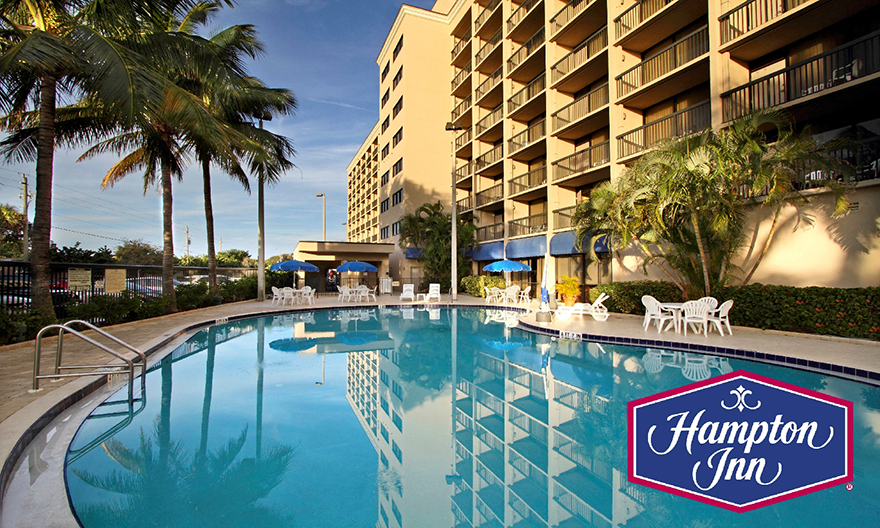 Supporting Hotel: Cocoa Beach Hampton Inn

Located just steps away from beautiful beaches in the East Coast's surfing capital, our hotel in Cocoa Beach, FL is the perfect place to unwind before exploring Florida's attractions, beaches and iconic Kennedy Space Center. Relax on the sands of Cocoa Beach, catch some waves or spend an afternoon wind surfing. Enjoy kayaking in the Banana River Lagoon and view marine wildlife in their natural habitat. Our hotel in Cocoa Beach, FL is just minutes away from Port Canaveral, and a short drive to the Kennedy Space Center and Orlando's Walt Disney World®, Universal Studios® and SeaWorld®
Ready to reserve your stay or have some questions:
Hotel Name: Hampton Inn Cocoa Beach/Cape Canaveral
Hotel Address: 3425 N. Atlantic Ave. Cocoa Beach, Florida 32931
Call us: (321) 799-4099
---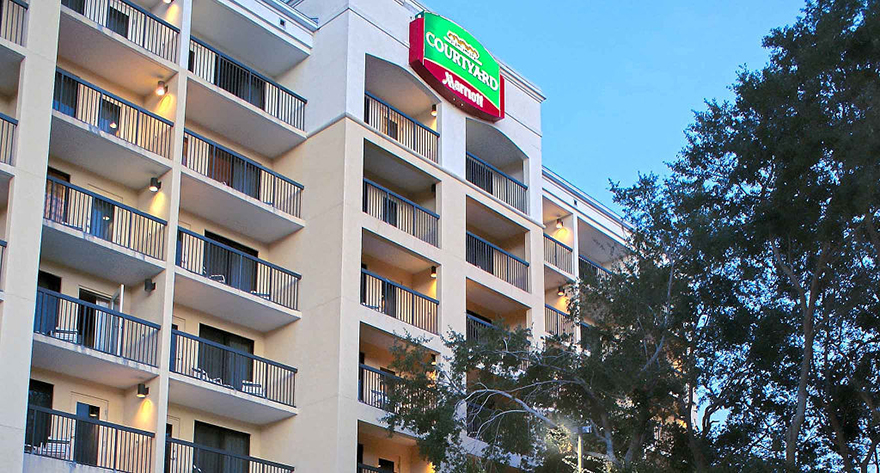 Book your group rate for Cocoa Beach Half Marathon
Event Summary:
Cocoa Beach Half Marathon
Start Date: Saturday, October 19, 2019
End Date: Sunday, October 20, 2019
Last Day to Book: Wednesday, September 18, 2019
Hotel(s) offering your special group rate:
Courtyard Cocoa Beach Cape Canaveral for 169 USD per night
Book your group rate for Cocoa Beach Half Marathon
Supporting Hotel: Cocoa Beach Courtyard Marriott
Our state-of-the-art lobby at Courtyard by Marriott Cocoa Beach-Cape Canaveral provides great flexibility and choices for our guests. It features inviting spaces to work or relax in, free Wi-Fi throughout with easy access to the latest news, weather and airport conditions via our GoBoard™.
Our Green Lodging Certified hotel is located on World Famous Cocoa Beach, 200 yards from the Atlantic Ocean and just minutes from Port Canaveral Cruises, Victory Casino Cruises, Kennedy Space Center, Historic Cocoa Village, Brevard Zoo and their new Treetop Trek Aerial Adventures. Business travelers staying at this hotel will appreciate our close proximity to IAP, Patrick Air Force Base, Cape Canaveral Air Force Station, Cape Canaveral Hospital, Boeing and Space X.
Your stay at Courtyard by Marriott Cocoa Beach-Cape Canaveral is sure to be more comfortable, more productive and more enjoyable than ever before